Revitalize yourself the natural way
$55 | 1 hr Deep Tissue Massage
---
This massage combines the techniques trigger point, neuromuscular and Swedish with a pressure to reach the deeper layers of tissue for optimal results. This massage helps to alleviate pain and muscle spasms, aids in rehabilitation and increases range of motion.
---
$65 | 1 hr Hot Stone Massage
---
A thoroughly relaxing experience using placement of moistened and heated stones on key energy points. Warmth from the stones radiates deeply into the muscles to bring your body into equilibrium and promote energy flow and healing.
---
$50 | 1 hr Swedish Massage
---
A classic European full-body massage using soothing, relaxing strokes to increase circulation, improve skin and muscle tone and to achieve total rejuvenation. This massage boosts the immune system and increases mental and physical health.
---
$65 | 1 hr Aromatherapy Massage
---
Restore your body with a variety of essential oils applied with a raindrop technique up and down the body. This technique balances the body and aligns energy centers. It is effective in boosting the immune system and reducing pain and tension.
---
$50 | 1 hr Prenatal Massage
---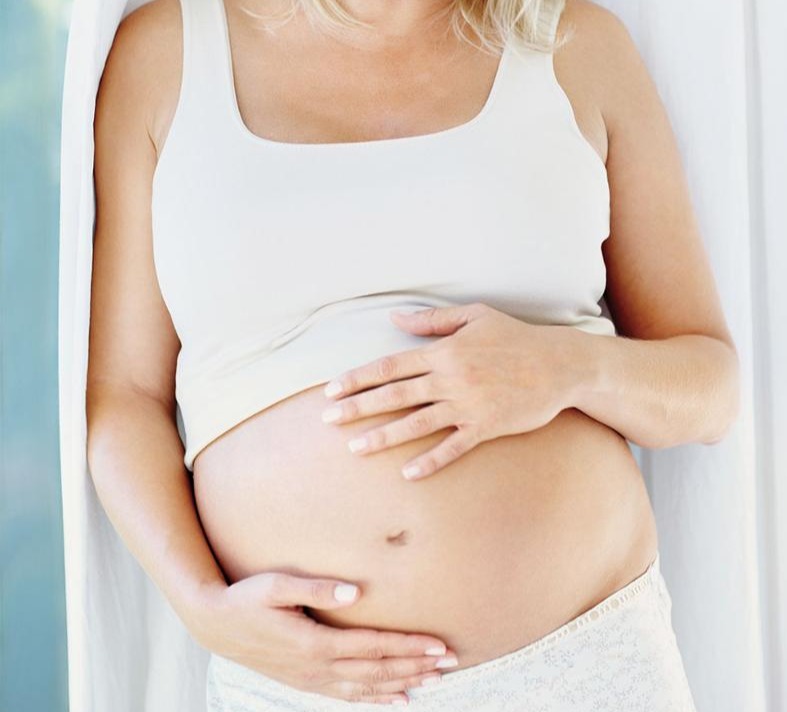 A gentle massage specifically designed to meet the needs of women and their changing body during pregnancy. Swedish techniques are used with safe semi-reclined positioning and body pillows for extra comfort. Reduces fatigue and relieves muscle cramps, spasms and pain.
---
$50 | 1 hr Lymphatic Massage
---
Gentle light strokes are used to push the skin in directions that follow the structure of the lymphatic system allowing accumulated toxins to drain through proper channels. This technique stimulates the body's natural healing response and speeds up recovery.
---
$50 | 1 hr Reflexology Foot Massage
---
An ancient technique that incorporates specific pressure point massage on the feet to release energy flow to various corresponding organs in the body. Not only will your feet feel terrific, your entire body will be revitalized.
---
$30 | 30 min Pedicure
---
A relaxing foot scrub followed by nail shaping, callus removal and hot towels to relieve deep muscle aches. Calf and foot massage will sooth and relieve tension from head to toe. Polish will provide the finishing touch.
---
$10 | 15 min CHI Treatment
---
Experience the rhythmic movement of your spine and joints as your whole body relaxes. The gentle oscillation motion boosts the immune system and promotes health benefits including increased circulation, reduced swelling, lymph detox, and relief of muscle pain.
---
$10 | 15 min Infrared Heat Therapy
---
This treatment works at the cellular level delivering infrared heat into muscle tissue that increases circulation, reduces inflammation and promotes healing.
---
$70 | 1 hr Cupping Massage
---
To relieve the most subborn pain, deep tissue combined with cupping will soften tight muscles, loosen adhesions, lift connective tissue, and bring hydration and blood flow to speed recovery. Massage Cupping aids in the healing and regeneration process.
---
---
Offering a variety of natural and therapeutic services to help you reach optimal health and achieve an overall sense of well being.
Payment is due at time of service.

Checks, cash or pay by Venmo.

24 hours notice is required for cancellation or to reschedule.
Tiffany Dill is a certified massage therapist who really cares about the health and wellbeing of her clients. Tiffany has been a business owner in the Greeley area for over 15 years and provides a wide range of massage modalities. Tiffany specializes in deep tissue and trigger point therapy. Tiffany has helped people minimize or eliminate chronic pain associated with nerve and muscle issues. Tiffany believes that regular massage is vital to reducing stress and maintaining good health. Stress is a leading cause of disease and can be minimized with regular massage.
Tiffany is fantastic! I came in with a sore shoulder and she worked her massage therapist magic on that sucker! I left feeling relaxed and look forward to my next session. I highly recommend Tiffany for all your massage needs.
I have decided to get a massage at least once a month. Tiffany is a very good massage therapist. She really helps with my feet and back. I will continue going on a regular basis. Glad I found her.
She provides a wonderful, relaxing massage!
"Tiffany is AMAZING!!! She did an outstanding job! She's very sweet and extremely professional! I highly recommend her! I will be back! Thank you!!"
Before I started regular massages from Tiffany, I had problems with migraine headaches. Tiffany's massages prevent the migraines. She knows how to do deep tissue massage that is very effective. I highly recommend Tiffany.
I really appreciate the quality of a good massage. Tiffany is very experienced and provides exceptional massage service.
To book a schedule an appointment
​
Please schedule at least one day in advance.
​
For general inquiries, send an email message.
Payment is due at time of service.
Checks, cash or Venmo only.
​
24 hours notice is required for cancellation or to reschedule.
Add one of the following services to a massage for an extra $20.
Hot towel wrap
Essential oils
Detox scrub - foot
Detox scrub - back
Chi treatment
Infrared light therapy
If you prepay and book your deep tissue massages you can save.
Massage
5 for $240
3 for $140
​
Seniors (Age 65 and over)
Purchase a gift certificate for any of the availble massage services.
I use doTERRA essential oils and blends which are proprietary formulas for targeted wellness applications. They represent the converging wisdom of many years of therapeutic essential oil experience and validation of a growing body of research and scientific study. Harnessing the inherent living energies of plants, each formula is synergistically balanced to enhance product potency and benefits and contains only CPTG Certified Pure Therapeutic Grade® essential oils.
For more information on doTERRA or to purchase doTERRA essential oils, contact me or go to doTERRA online.
Maintaining Optimal Health
Our body needs:
Restful sleep
Regular exercise
Balanced nutrition
Hydration
Laughter